Forever Patsy Cline: Tales from the Road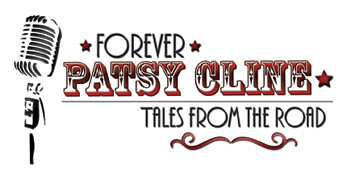 Although she will never be replaced, Forever Patsy Cline: Tales from the Road is a tribute to her spirit and a celebration of the music of her life. This show appeals to all ages. It provides a wonderful opportunity to blend theatre and music into a magical evening that audiences of all ages will enjoy. The popularity of Patsy's music is witnessed by the fact that she is the number one jukebox play in the world. Twenty of her best-known songs, played by a live band, simply piano or with tracks means that this show is available to all budgets.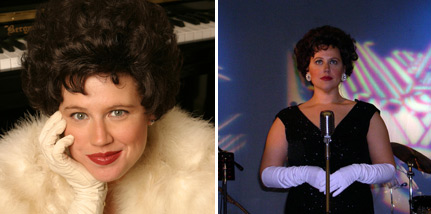 Patsy tells stories about her life's journeys, tells jokes and brings back to life her wonderful legacy of songs. Erica McGee emulates Patsy so well that many in the audience say they are transported back to that time of music and style. Her personification of this country star has patrons believing she has been brought back to life.
This 50 minute program fits any size venue and has no intermission.
For booking call 704-847-9672 or email ericaallenmcgee@hotmail.com