About Us
McGee Entertainment is a full scale theatrical production company that originates, produces, licenses and teaches Creative Southern Theater! About the South, being from the South, for the South and beyond!
We have a variety of shows for any type of venue and/or event. We can even create something specifically for you!
A family run organization, we have been touring our family friendly brand of entertainment for the past 7 years and every year we have something new to offer.
If you are interested in availability, pricing, marketing materials or a press kit, or you simply want to chat with us, just call y'all! We'd love to hear from you! Call 704-847-9672 or ericaallenmcgee@hotmail.com
---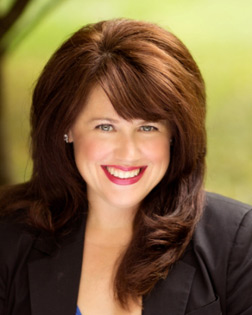 McGee Entertainment is owned and operated by Erica McGee.
A Tennessee native, Erica's professional stage experience began at Dollywood Entertainment Park in Pigeon Forge TN and singing with the female trio Savannah in Nashville, TN.
Erica has performed throughout the Southeast as Patsy Cline in "A Closer Walk with Patsy Cline", "Smokey Joe's Café" and her famed review "Decade Diva".  Erica has worked with Carolina Voices, Actor's Theatre of Charlotte, Charlotte Rep, Charlotte Children's Theater and the Blumenthal Performing Arts Educational Institute. Over the years she has appeared at such venues as Western Carolina University, Halifax University, The Cole Center at Richmond Community College, Lees McRae University, The Tennessee Theatre and the Pinehurst Resort.  She has appeared with "GRITS: The Musical" in NC, SC, FL, AL, GA and TN.
Erica is also a professional commercial and voice over specialist with appearances in spots for the NC Lottery, Coca Cola, Lowe's Home Improvement, Harris Teeter and the Bristol Motor Speedway.  She was also the voice for the NASCAR series, "Driven to Win" on the Biography Channel and has voiced numerous national and regional radio spots. She was also the spokesperson "Wanda Johnson" for Food City Grocery Stores in all TV, radio, and print commercials.
"Girls Raised in the South-GRITS: The Musical", "Christmas Belles: Holidays in the South", "Cindabella" and "Forever Patsy Cline" are all written by Erica. She started these musicals back in 2008 with "GRITS" as the original southern theater project for the company and the other productions followed with the success and demand for more quality productions about the South. These shows have been touring throughout the southeast for the past several seasons and Erica is proud to have products that portray the southern population in a positive light.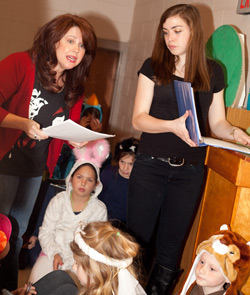 In 2011, Erica started working with children though show choir camps and outreach. The former creator/director of Carolina Kids' Voices for the past four years, Erica began that program after seeing that there was a need for fun, entertaining and educational children's choirs and Playground Players was created out of a need for drama education in our school systems. The afterschool program was created to help children have that on stage experience that builds character, confidence and friendship. Original productions are created to let the children have a never before seen show produced with them being the premiere cast! Playground Players now offers it's own show choirs and theatrical summer camps as well as a soon to be through the year performance chorale! Working with children is one of the most important offerings that McGee Entertainment brings.
More information about Erica Mcgee at www.ericamcgee.com